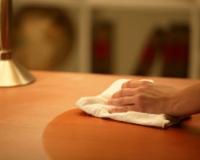 Those who do not learn from history are doomed to repeat it! How many times have you been down this road before? Every time you have to move rental places you exhaust yourself from fighting on two fronts!
But remember the wise words of Thomas Edison, who once said that "I have not failed. I've just found 10, 000 ways that won't work." You know better than trying to fulfill your contract obligations on your own now, don't you?! We hope you do because Cleaners Mayfair is here to offer you its renown end of tenancy cleaning services at your disposal in Mayfair.
End of Tenancy Cleaning in Mayfair
Prices
Studio flat

from £

79

One Bedroom Property

from £

137

Two Bedroom Property

from £

159

Three Bedroom Property

from £

181
Life is a highway
There's no time for waste! Let us help you hit the road and start on your new life journey! Contact our friendly operators whenever you want to book our services during the week. We hang by the phone from Monday to Sunday ready to give a rapid response to any tenant on the move-out in need residing in the region of Mayfair. Don't keep us waiting! Pick up the phone and introduce yourself to us. We'll give you plenty of information about ourselves and what we do to help you find your best deal. You must have millions of questions! What's the first one that pops in you head? It's probably "Why should I choose you?". Two major reasons:
We care for your wants and needs
What does that mean? It means that you will receive:
– Reliability
A friend in need is friend indeed! If you're looking for somebody you can trust when things get tough, we are one call away! Feel free to ask for our help any day of the week even if it is in the last moment and you need a same-day arrangement. We'll come in an instant and be done way before your landlord comes for his inspection round.
– Full Package of Services
We got you covered! Trust us! We've been working in this field for many years now and so we know how to deliver optimal results. There's no way our long list of services does not satisfy any of the needs of your rental place. With us you'll receive a customized cleaning plan that would take into consideration all of the stipulations in your legal agreement in order to secure you full refund on your deposit money. And talking about money, be sure that we won't cost you more than you can afford. Our prices are within the reasonable range and considerate for every budget.
– Guaranteed Quality Results
We're proud that the residentss in Mayfair hold our cleaners in such high esteem. It means we've proven ourselves worthy of your attention and money. Indeed, our specialist have invaluable skills, which makes them capable of delivering you quick and at the same time highly efficient results. They are fully trained but they keep educating themselves about the latest cleaning methods in order to make sure you receive the service you expect. Equipped with the finest products and specialized machinery, they are sure to achieve spotless cleanliness everywhere within the boundaries of your rental property.
We value your opinion
It would all be for nothing if you are not satisfied with our work. That's why we provide for insurance cover and inspection service.
Should our cleaners accidentally damage your property in any way in the process of work, you can talk to our representatives about ways how to compensate you.
Also, to guarantee that all your requirements are duly met, we offer the services of an inspection clerk. They will come to take stock of our results. In case you or your landlord are not pleased with what you see, we'll come for redo cleaning that won't cost you a dime.
Have we managed to win you as a customer?! Call us and we'll give you more details about all our services.
Feedback from our clients in Mayfair
Maria, Edmonton
I can definitely say that I am completely satisfied by the extremely good tenancy cleaning service provided by Cleaners Mayfair and would recommend them to all my friends. They proved to be professional, qualified and polite!
Patricia, Mikley
One of the most reliable and affordable end of tenancy cleaning sevices in Mayfair I have tried. I have paid 89 gbp for professional cleaning of a studio flat including steam cleaning of the carpet. I managed to receive the initial deposit from the poperty agency.