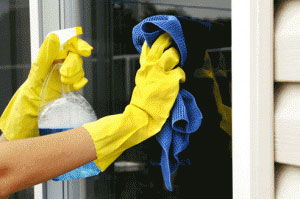 If you're looking for the best deep cleaning services in London, look no further, because Cleaners Mayfair is your answer. Our specialized cleaning teams use nothing but the best products available so, whether you just need a good one-time cleaning or a post-renovation house cleaning, we've got what it takes to do the job.
We know that perfection is in the details, so that's what makes us perfect for your job, the attention we pay to details. Besides all the common tasks in a deep house clean, our cleaning experts won't forget to clean those usually missed spots like the light fixtures and sockets.

Hourly Based Cleaning Services in Mayfairl
Prices
One Off Cleaning

£

16/h

Domestic Cleaning

£

16/h

Regular Cleaning

£

16/h

Deep Cleaning

£

18/h
To see we're talking serious business, we'll also move your furniture or kitchen appliances (reasonably, of course) to find even the most
hidden dirt spots
and take them out. We use powerful industrial
cleaning equipment
and solutions to make sure no spot of dirt, grease, grime or dust escapes our sight.
All the products we use are biodegradable and environmental friendly because along with our clients, we also value our planet. Below is a list of tasks our Deep Cleaning Services includes:
Kitchen Cleaning:
• Windows and window sills cleaning, with outside windows cleaning on request;
• Dusting and wiping of all surfaces;
• Counter tops cleaning and disinfection;
• Small counter top appliances cleaning;
• Sink and taps cleaning and disinfection, including chrome fixtures polishing;
• Cupboards and drawers exterior cleaning;
• Large appliances exterior cleaning, with interior cleaning available on request;
• Table and chairs wiping, floor vacuuming and mopping.
Bathroom Cleaning:
• Show and shower doors cleaning and disinfection;
• Sink and counters cleaning and disinfection;
• Floor washing and disinfection;
• Carpet vacuuming (if any);
• Cabinet interior and exterior wiping;
• Toilet cleaning and disinfection
• Mirror and chrome fixtures cleaning and polishing.
Bedrooms and Living Areas:
• Carpet vacuuming;
• Window and windows sills cleaning;
• Hard floor vacuuming, mopping and drying;
• Stairs vacuuming;
• Marble hand washing and drying;
• Furniture and general dusting;
• Tables, chairs and any other surfaces wiping
Do not hesitate to contact us in order to book a professional deep cleaning solution for your house or office at the best prices in Mayfair, London.
We have a very rigorous cleaning process set up to be as quick and efficient as possible, but you can also tell us your priorities and preferences and have things done your way.
We aim to please, so it's your house, your rules. We also offer more complex services such as steam cleaning or scotch guarding for carpets, curtains or mattresses, and all these at the best rates available. Give us a call and you'll see our experts at work to convince yourself that even the most stubborn stains don't stand a chance in front of us.